Beskrivelse
LIFT EZ-R :: R for Racing!
The LIFT EZ-R is a new, more advanced version of LIFT EZ with the same easy characteristics, but with much improved agility, handling and fun factor!
The vast improvement in handling was achieved by incorporating the already proven
ABS2® (Auto Balance System) into the LIFT EZ-R. On this second revision of the ABS system, we have designed it to be "transparent" to the pilot. It is completely automatic and does not require any additional action or operation from the pilot.
The additional stability which the ABS2® system provides at accelerated flight, allowed us to retrim the LIFT EZ into a much more agile "racing" version!
The LIFT EZ-R is now the most versatile wing out there, it can be used from schooling to advanced weekend pilots and will provide more fun and excitement with the same safety and easy use as expected from the LIFT EZ family.
LIFT EZ-R :: targeted at pilots who have graduated from the training phase and looking to upgrade to a more exciting wing – weekend warriors.
RETROFIT – upgrading LIFT 2EZ into LIFT EZ-R
If the pilot is introduced to our sport, then there is no question that LIFT 2EZ is the right and best choice. After gaining some experience, feeling comfortable with the wing, it is possible to upgrade LIFT 2EZ into LIFT EZ-R.
A retrofit kit is offered which will include all necessary parts – risers, tip steering and lines to be replaced locally by the dealer. Graduate the LIFT 2EZ and explore a new world of possibilities with LIFT EZ-R, making it a 2 for 1 wing!
Characteristics
One of the best attributes of the LIFT EZ-R is its launch.The reflex profile helps the wing to rise  up directly overhead, with no over shooting. Take-off speed is lowest there is for a full reflex wing, for a short and effortless run.

Close the trimmers and enjoy a slow approach with a highly effective flare.
Flare like a pro – the brake travel is long and progressive allowing the slow squeeze of energy out of the wing.

The improved reflex profile compared to original LIFT allows for improved fuel consumption and flatter glider angle when approaching for landing.

LIFT EZ-R is a more maneuverable with quicker handling, than the LIFT EZ.
When the tip steering is used in combination with the main brakes it is a dynamic, accurate sporty machine!

Big Big step Over the Lift 2EZ , It is the same wing but with a high top speed and amazing agility!

According to Apco's legendary tradition for durability – the construction of the wing is bullet proof! Extremely durable cloth combined with proven construction designed to withstand the harshest conditions for as long as necessary.

Based on the original LIFT EZ but with higher agility and quicker responses. Same large speed range and EZ characteristics.
Features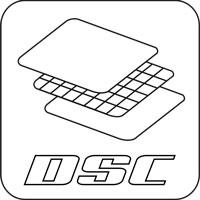 DSC
DSC – Double Siliconized Cloth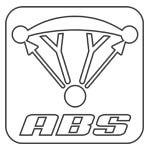 ABS2
Automatic Balance System ®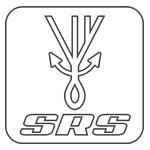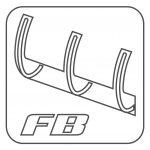 L/E FLEXON battens®
A system for improved launch, lighter weight, prolonged lifespan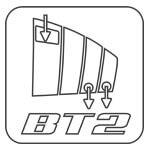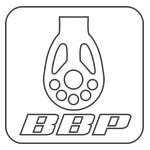 BBP
Air Extreme Ball bearing Pulleys ®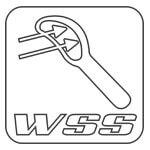 NBM
Integral built-in neodymium brake magnets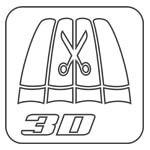 For mer informasjon se produsentens nettside.